Pap Smear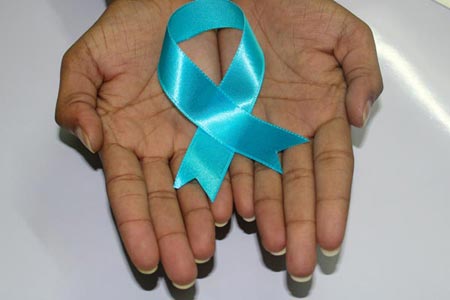 What is a Pap Smear?
Pap smears test for cervical cancer. The procedure for completing a pap smear is to collect cells from the cervix; which is the long narrow end at the end of a woman's uterus. Conducting a pap smear annually will allow doctors to detect any early signs of cancer in a patient; resulting in a greater chance to cure the cancer. The test can also pick up abnormalities before cancer even affects a patient. The pap smear shows indications if any changes are occurring in the cervix, which are common signs of cance allowing doctors to possibly stop any potential cancerous growth and development in the cervical area.
It is also very common to perform a test for HPV along with the pap smear; checking for any signs of sexually transmitted infections that can lead to cervical cancer.
Preparing for a Pap Smear
Women should not receive a pap smear during their period because bleeding can affect the accuracy of the test. Doctors also suggest one does not have sex or use tampons 48 hours prior to receiving a pap smear.
Pap Smear Results
The test results for a pap smear can take up to 3 weeks to receive. If the results from your test come back abnormal, your doctor will contact you. While on this call the doctor will also advise you on how to follow up with these results. If the test results come back abnormal, this does not necessarily indicate cancer. Some factors that can lead to an abnormal test are bacteria, yeast, or old cells caused by menopause. If your test comes back normal, your chances of developing cervical cancer over the next few years are very low.
Who should have a Pap Smear?
Women ages 21-65 should receive routine pap smears even if they are not currently sexually active.
Women ages 21-29 should test every 3 years.
Women 30-60 should pap test every 3 years, or an HPV test every 5 years.
Some women who should be tested more frequently including women who:
have had previous abnormal pap smear results
had cervical cancer in the past
currently have HIV
were exposed to diethylstilbestrol (DES) while pregnant (their daughters and granddaughters as well)
Women who have had a total hysterectomy will no longer need to receive a pap smear. A total hysterectomy is the total removal of the cervix and uterus. On the other hand, if a woman has received a hysterectomy due to cancer, the same rule doesn't apply. It is recommended that they still continue to receive regular testing.